Commercial
Preparation & Installation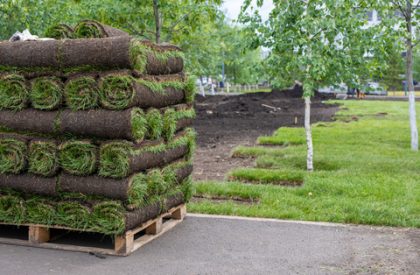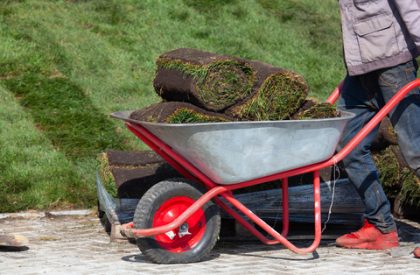 Soil Preparation and Sod Installation
We supply the finest turf in Metro-Atlanta and Athens. Need a beautiful looking new lawn? We have the expertise to provide that for you. We can grade, amend soil, and choose the proper grass for your property, for the specifications required in your area. We remove old sod, amend the soil, and install your new sod. After the sod is installed we can advise you on a care program such as when to water, mow, fertilize, and aerate. No job too big or too small.
Shrub and Flower Bed Installation
Whether you want a new shrub or flower bed or an existing one rebuilt, we can help. Shrub and flower beds can go almost anywhere and can take the place of grass in areas that are too shady or damp for grass to thrive. In damp areas or places with heavy soils, raised beds may be the answer. Beds may also contain drought-tolerant plants that require little rainfall and no irrigation. Other areas may be shady or sunny. No problem: Many plants will thrive in those areas.
Preparation
Design / Planning
Soil Preparation
Lawn Installation
Sod
Seeding
Lighting, Shrub and Flower Bed Installation
Results
Our team will strive to meet all of your objectives as well as those of your property managers, asset managers, and owners. The result will be an exterior environment that presents a beautiful and inviting environment to your patrons and customers.