Residential
Lawn Care & Maintenance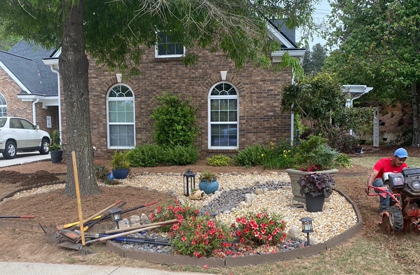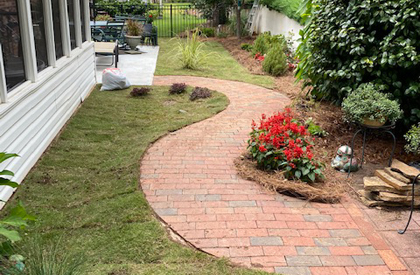 Lawn Management Services offers residential lawn care and maintenance programs which insure that our customer's lawns stay well-groomed and properly maintained.
Weekly and Bi-Weekly Lawn Care Programs
We offer our customers weekly and bi-weekly services which covers all aspects of their landscape maintenance needs. These programs are designed for those customers who expect a meticulously maintained landscape. Our specially-trained team will perform all lawn care services including:
Hand pruning of all ornamental plants and shrubs
Ground cover control
Insect and disease control
Weed control
Hand weeding
Tree maintenance e.g. limbing up and maintaining proper form
Fertilization of plant material
Edging
Leaf removal
Trenching bed lines
Design seasonal color
Cleanup of landscaped areas each visit
Aerate and overseed of cool season turf in fall (fescue)
Aerate and scalping of warm season turf in spring (Bermuda)
Irrigation system start up, shut down, and monitoring
Fertilization and weed control of turf areas
Mowing of all turf areas
With our maintenance programs, your yard will look great, and you can relax on the weekends!
Seasonal Lawn Care Program
Our seasonal program offers a solution for our clients who do not have a need for a weekly maintenance program, but need help several times a year. Our specially-trained crew will perform all necessary seasonal service functions including:
Deep hand pruning
Insect and disease control
Ground cover control
Fertilization of plant material
Weed control
Hand weeding
Trenching of all bedlines
General landscape cleanup
We recommend this service two to three times per year.
Let's Get Started!
Please contact us today to get started with a lawn care maintenance program.